Apple has purchased Beddit, a Finnish sleep monitoring company.
Although the full details of the buyout have yet to emerge, Beddit users were served with an updated privacy policy nothing that personal data gathered by Beddit will be shared in compliance with Apple's Privacy Policy going forward.
The message pushed to Beddit owners read: "Beddit has been acquired by Apple. Your personal data will be collected, used and disclosed in accordance with the Apple Privacy Policy."
Details of the Acquisition
Beddit makes a $150 device that fits beneath the user's sheets and tracks certain biometric data while the user sleeps, such as heart rate, breathing, and snoring. This allows users to measure how long (and how well) they sleep. The company was founded in 2007 by Lasse Leppakorpi and scored $3.5 million in first round funding from four investors in 2014, according to the its Chrunchbase profile. Also according to that profile, the Apple acquisition took place on May 9, 2017.
While details of the sale to Apple, which was apparently finalized within the past month, are scarce, existing Beddit owners can expect ongoing support for their devices, as the company plans to keep customer support lines open. The company's Beddit 3 device is sold out on Amazon, so it is unclear whether the acquisition will affect shipments of the company's current product offering.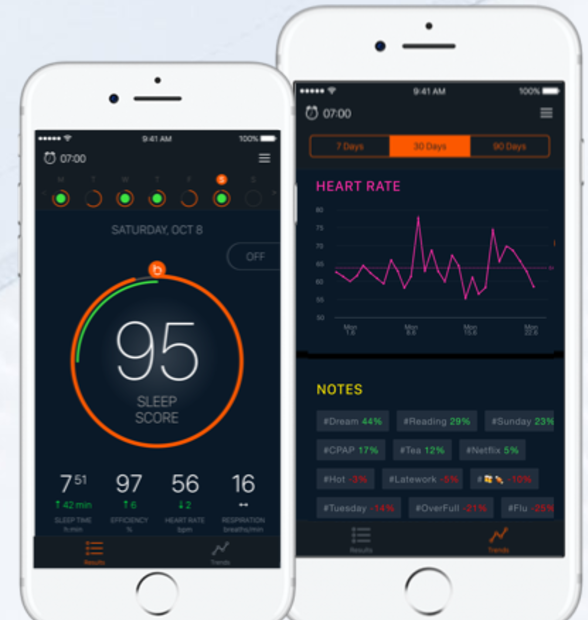 Filling the Sleep Gap in Apple's Health App
For Apple, the acquisition fills a gap in Apple Watch's capabilities. Since Apple Watch charges overnight, it is thought that Beddit's standalone sleep tracking device, or at least the technology that makes it work, might become useful in a future version of Apple Watch. Apple has so far offered no insight into its future plans for Beddit's technology, including whether the company will continue to sell the Beddit 3 hardware or Beddit-branded hardware at all in the future.
The acquisition positions the Cupertino giant to be more competitive alongside health trackers such as Fitbit, which has until now had the upper hand when it comes to sleep tracking. Because Fitbit devices have multi-day battery life, they have proven more effective at tracking sleep than the night-charging Apple Watch.
Previously, sleep tracking was handled by Apple Health on iOS by manual entry and third-party devices, due to the Apple Watch limitations. Now, presumably, Apple will be able to bring use Beddit technology to directly integrate its own sleep-tracking hardware.